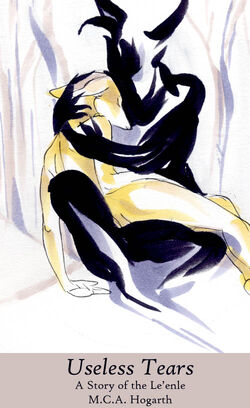 "Useless Tears" is a short story set in the
Le'enle
's
Compass Rose
universe. It was originally published in the Leading Edge #43.
Like the fabled unicorns, the Le'enle are often hunted for their magical bodies, to be distilled into potions and ground into powders to heal the sick and give powers to the mundane. When Agile Storm's mate dies on a distant world, he returns there to seek her killers... and justice.
Notable Characters
Edit
Purchase Details
Edit
Useless Tears is available for purchase as an e-book.
| Format | Pgs/Size | Cost | ISBN/ASIN |
| --- | --- | --- | --- |
| E-book (SW/Amazon/B&N) | 15kb | $0.99 | B004N84VBE |
Ad blocker interference detected!
Wikia is a free-to-use site that makes money from advertising. We have a modified experience for viewers using ad blockers

Wikia is not accessible if you've made further modifications. Remove the custom ad blocker rule(s) and the page will load as expected.