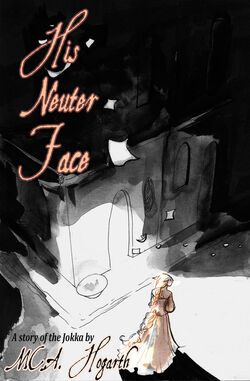 His Neuter Face
is a novella set in the
Jokka
Shell
universe. It follows the story of and
eperu
named Tafeth after it meets the peculiar but fascinating Añel, an
emodo
determined to build his own house.
HNF was published independently in October 2010.
The night that Tafeth's House ejected it without fanfare, it expected to go to a life of uselessness. But that was before a strange male dropped into its life, and challenged the young neuter: Will you be what your house and society claim you are--useless and lesser?--or will you reject that and become something greater?
Notable Characters
Edit
Purchase Details
Edit
His Neuter Face
is available in e-book format, and it is also included in the Jokka short story collection
Clays Beneath the Skies
, which can be purchased as a paperback or e-book.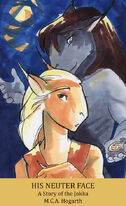 | Format | Pgs/Size | Cost | ISBN/ASIN |
| --- | --- | --- | --- |
| E-book (SW/Amazon) | 117kb | $1.99 | B0046W6UT8 |
Ad blocker interference detected!
Wikia is a free-to-use site that makes money from advertising. We have a modified experience for viewers using ad blockers

Wikia is not accessible if you've made further modifications. Remove the custom ad blocker rule(s) and the page will load as expected.