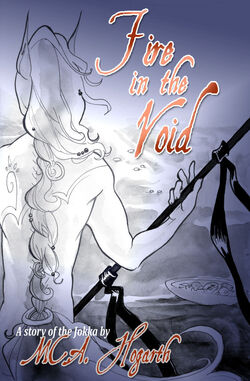 "Fire in the Void" is a short story set in the
Jokka
Shell universe
. It takes place before (or concurrent with the beginning of)
The Worth of a Shell
and introduces
Keshul Akkadin-emodo
, the narrator of book two of the trilogy,
Pearl in the Void.
Keshul makes his money cloaking his common sense as fortune-telling for the Jokka of het Narel, and he would be the first to tell you it's all a sham. Or so he thinks, until a patron shows up asking for the wisdom of the Void...
Notable Characters
Edit
Purchase Details
Edit
"Fire in the Void" is available for purchase as a stand-alone paperback or audiobook, and is also included in the Jokka collection
Clays Beneath the Skies
.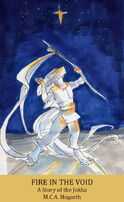 Ad blocker interference detected!
Wikia is a free-to-use site that makes money from advertising. We have a modified experience for viewers using ad blockers

Wikia is not accessible if you've made further modifications. Remove the custom ad blocker rule(s) and the page will load as expected.